RedBar MidWest Meetup 2018
Written by Greg Czaczkowski (IG: GREGWATCHMAN)
On October 19 and 20th 2018, RedBar members from Kansas City, Minneapolis, St. Louis, and Milwaukee met up with members in Chicago for the RedBar MidWest Meetup 2018. The weekend began with a Happy Hour GTG (get-together) at one of the Windy City's RedBar spots. Members from around the MidWest got a chance to meet with each other (some for the first time), share in their passion of all things related to watches, have food, and of course drink!
Saturday morning began with a watch walk to some of Chicago's premier locally owned boutiques near the Magnificent Mile. The first stop was Geneva Seal, where they provided knowledge and expertise on each of the products they carry. RedBar members enjoyed getting a hands on experience with unique timepieces from Richard Mille, URWERK, and Roger Dubuis, and brands like Blancpain, Breitling and Omega. Geneva Seal also made sure that RedBar members were not thirsty during their visit, providing drinks and a "goodie bag" upon leaving for the next stop! http://www.genevaseal.com/
At this point RedBar members stopped into Razny, receiving a warm welcome from their staff. Everyone was able to see some of the best Rolex and Patek Philippe have to offer with Razny in downtown Chicago. After having a tour of their exceptional boutique, the on duty watchmaker gave members a tour of his work space and educated visitors about watch movements. RedBar members were also able to see unique watch safes from Buben&Zorweg. http://www.razny.com/
The next stop on the watch walk was at Trabert & Hoeffer, where a representative from Parmigiani introduced everyone to the great watchmaking they have to offer. Giving us an opportunity to see first hand their artistry with examples such as the Ovale Pantographe with its telescopic hands. Trabert & Hoeffer also is a source for brands like Breguet, Franck Muller, Piaget, and others. RedBar members were able to examine and learn about each of these amazing timepieces. https://www.trabertandhoeffer.com/
Swiss Fine Timing/Atelier Jewelers opened their doors next. The staff there provided everyone a unique look into F.P. Journe, Audemars Piguet, Laurent Ferrier, Tudor, Nomos, and the list goes on. The large boutique and sitting space gives their clients an opportunity to feel welcome and at home when learning about these fine timepieces (pun intended). http://www.swissfinetiming.com/
The final stop on the watch walk was right on the Magnificent Mile at Marshall Pierce. Marshall Pierce's staff provided RedBar members with drinks and a unique experience to view some of the heavy hitters in the watch world. Brands like A. Lange & Sohne, Vacheron Constantin, Panerai, and IWC are housed at Marshall Pierce, and the staff provides a knowledge base second to none on these brands! Upon leaving our last stop on this walk, Marshall Pierce gave each RedBar member a wonderful "goodie bag" to remember their visit. https://www.marshallpierce.com/
On to the grand finale of the weekend… RedBar members had a private dining experience at the oldest steak house in Chicago, Gene & Georgetti. A big thanks to RedBar Chicago member Collin Pierson, who helped secure the restaurant for us! Thank you to Marissa Vangarderen and all of the staff at Gene & Georgetti who made this event one to never forget! The night began with a whiskey tasting from Dancing Goat Distillery (thanks to Adam Palmer from Dancing Goat and Ryan Anderson from Scotches & Watches for making that happen!), who also provided a 100ml bottle for each of the members. After the tasting one of Chicago's RedBar leaders, Greg Watchman, who organized the weekend, moderated a panel discussion with founding RedBar Chicago member and brand owner of Oak & Oscar, Chase Fancher (www.oakandoscar.com), Andrew Perez, owner of Astor & Banks (www.astorandbanks.com), and Justin Vrakas, vintage collector and owner of WatchSteez (www.watchsteez.com). Following the panel discussion, dinner was served! RedBar members enjoyed breaking bread, drinking, and sharing in their passion of all things watches! Thank you again to RedBar Kansas City, St. Louis, Minneapolis, and Milwaukee for visiting the windy city! Until next time…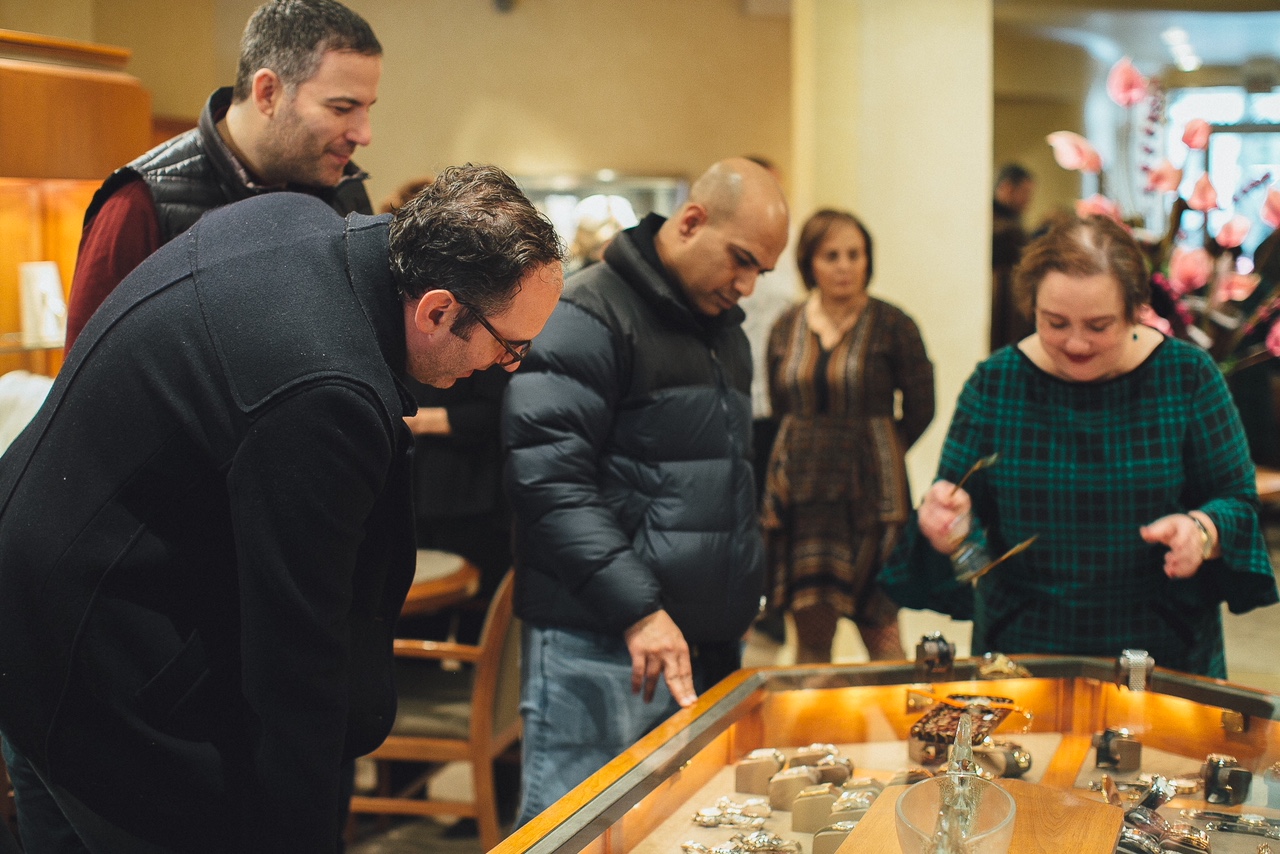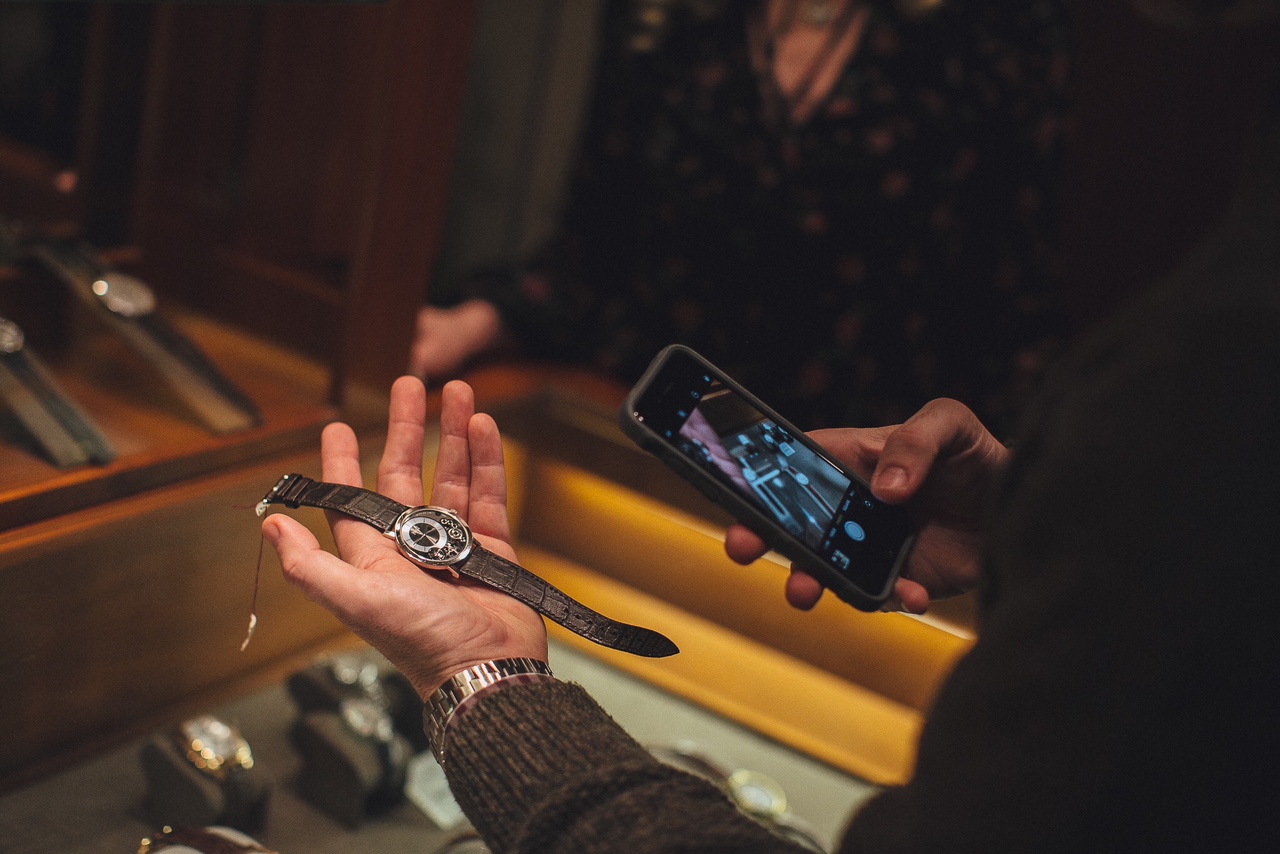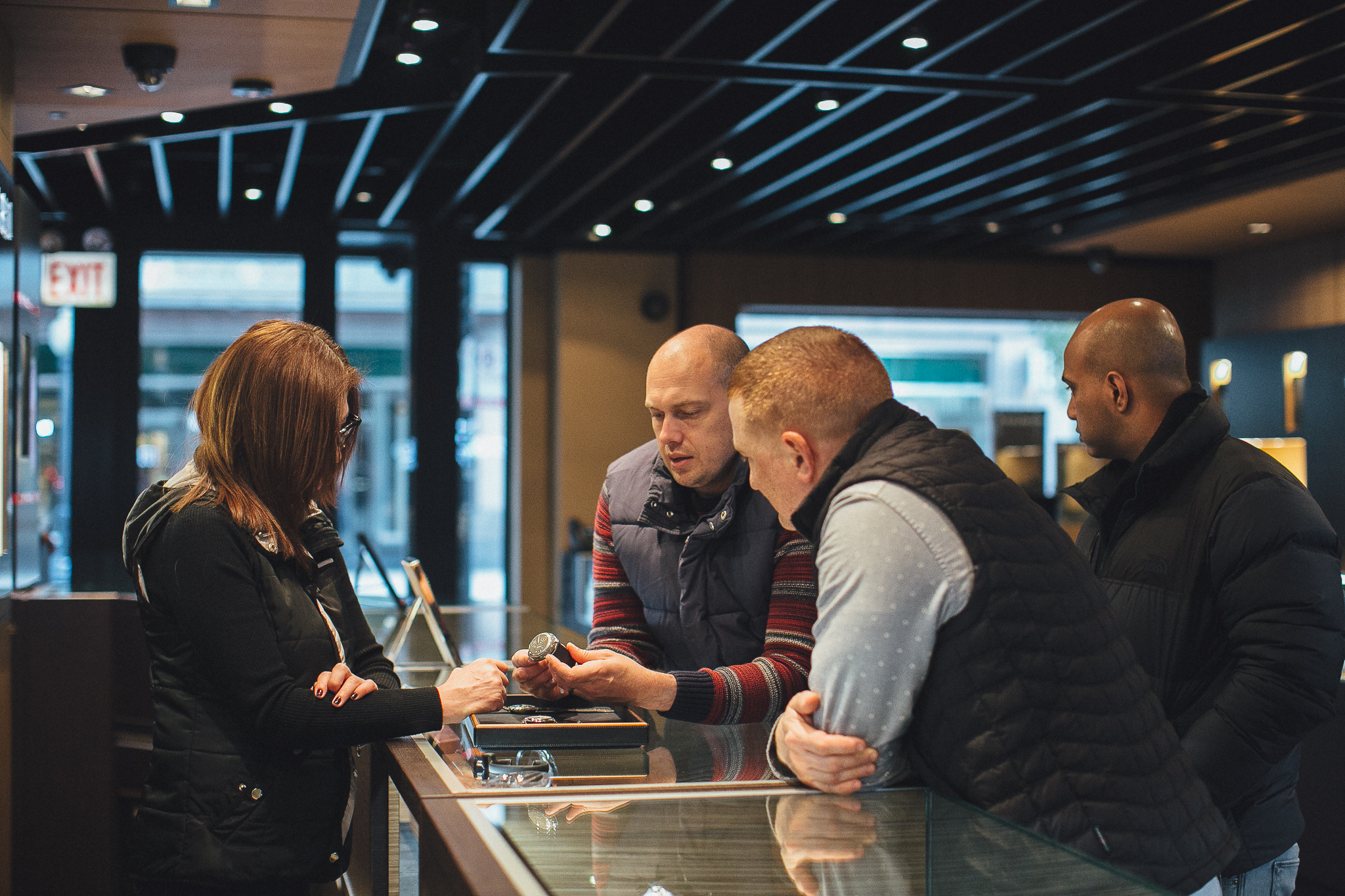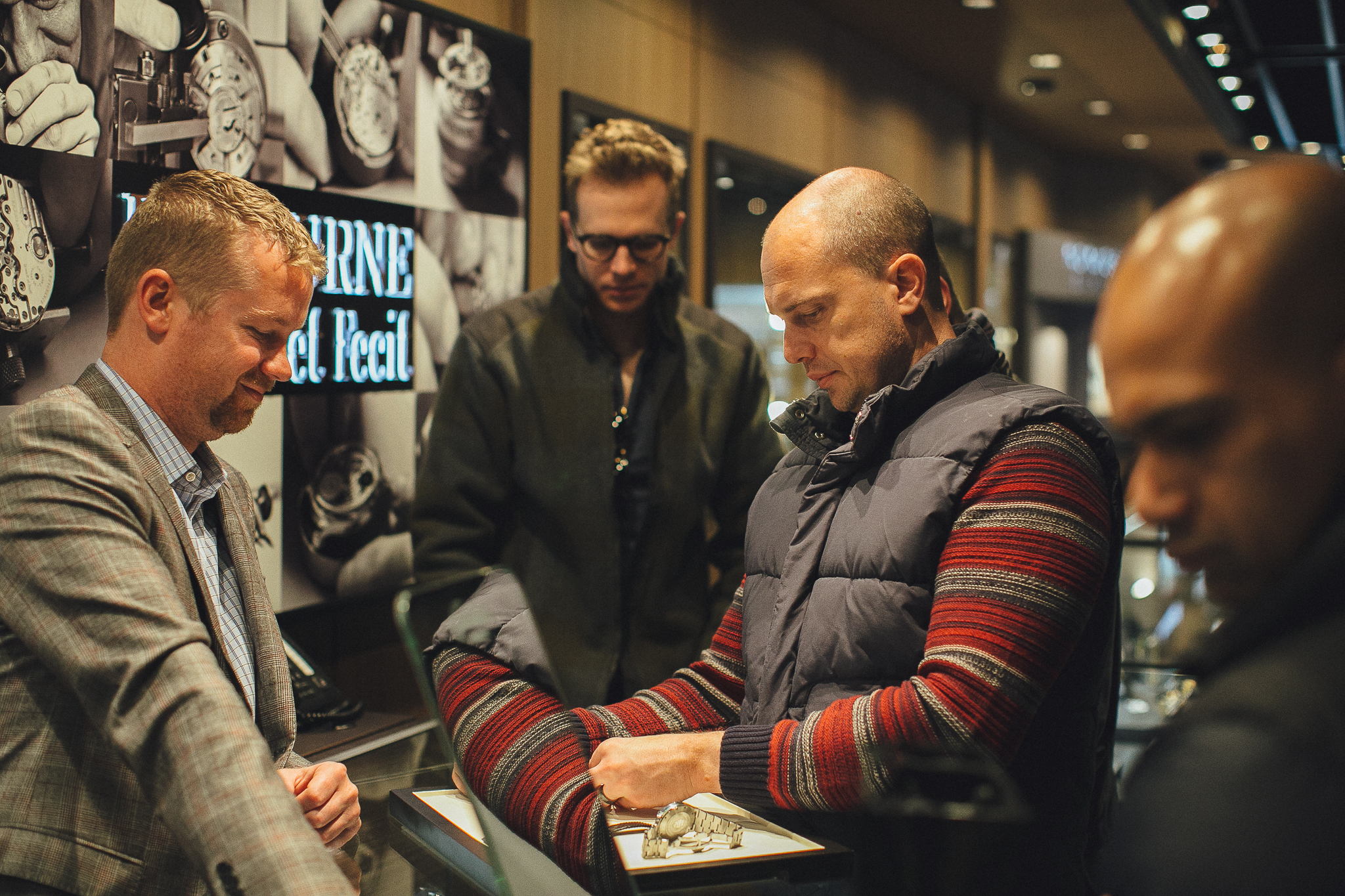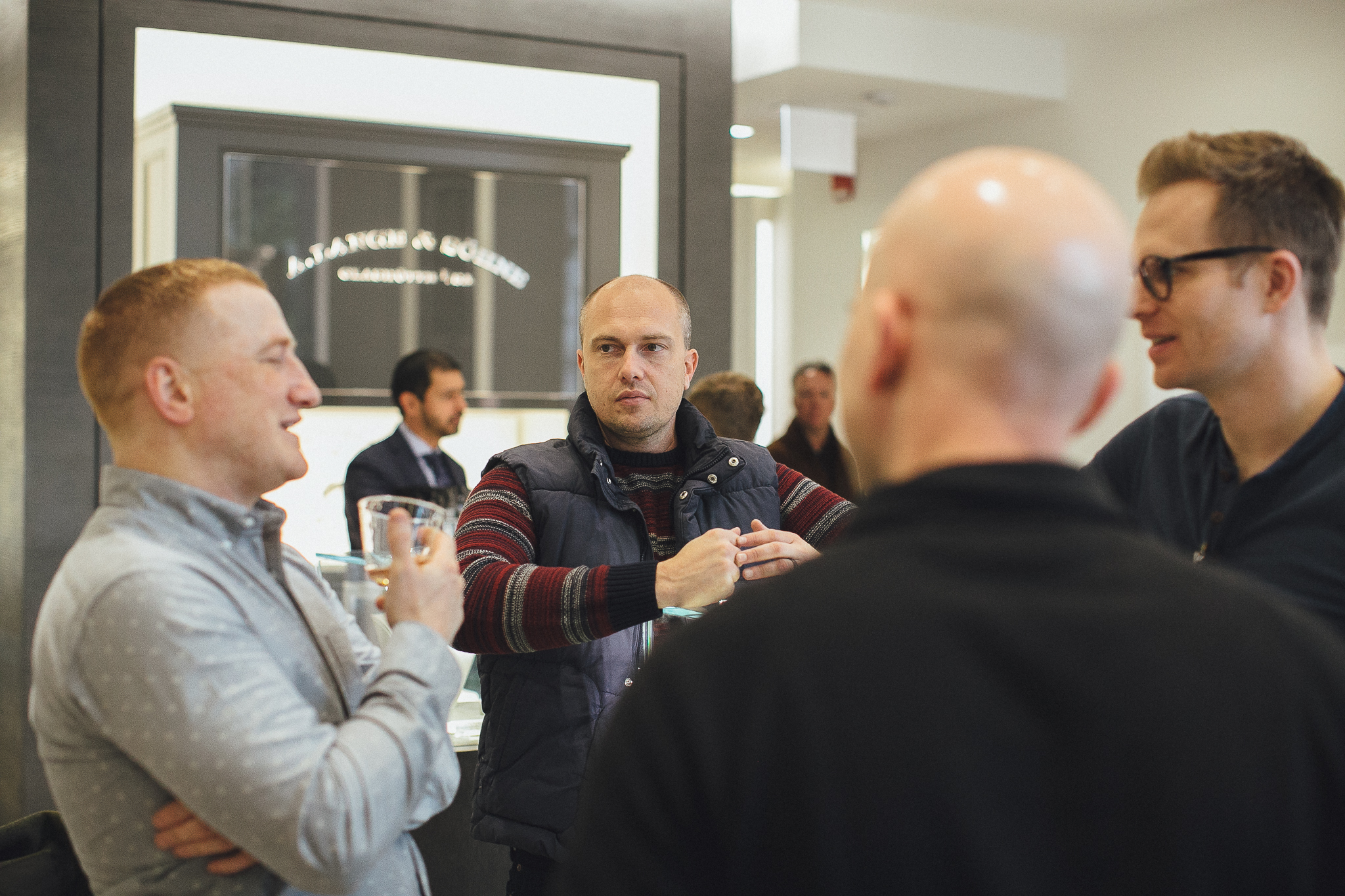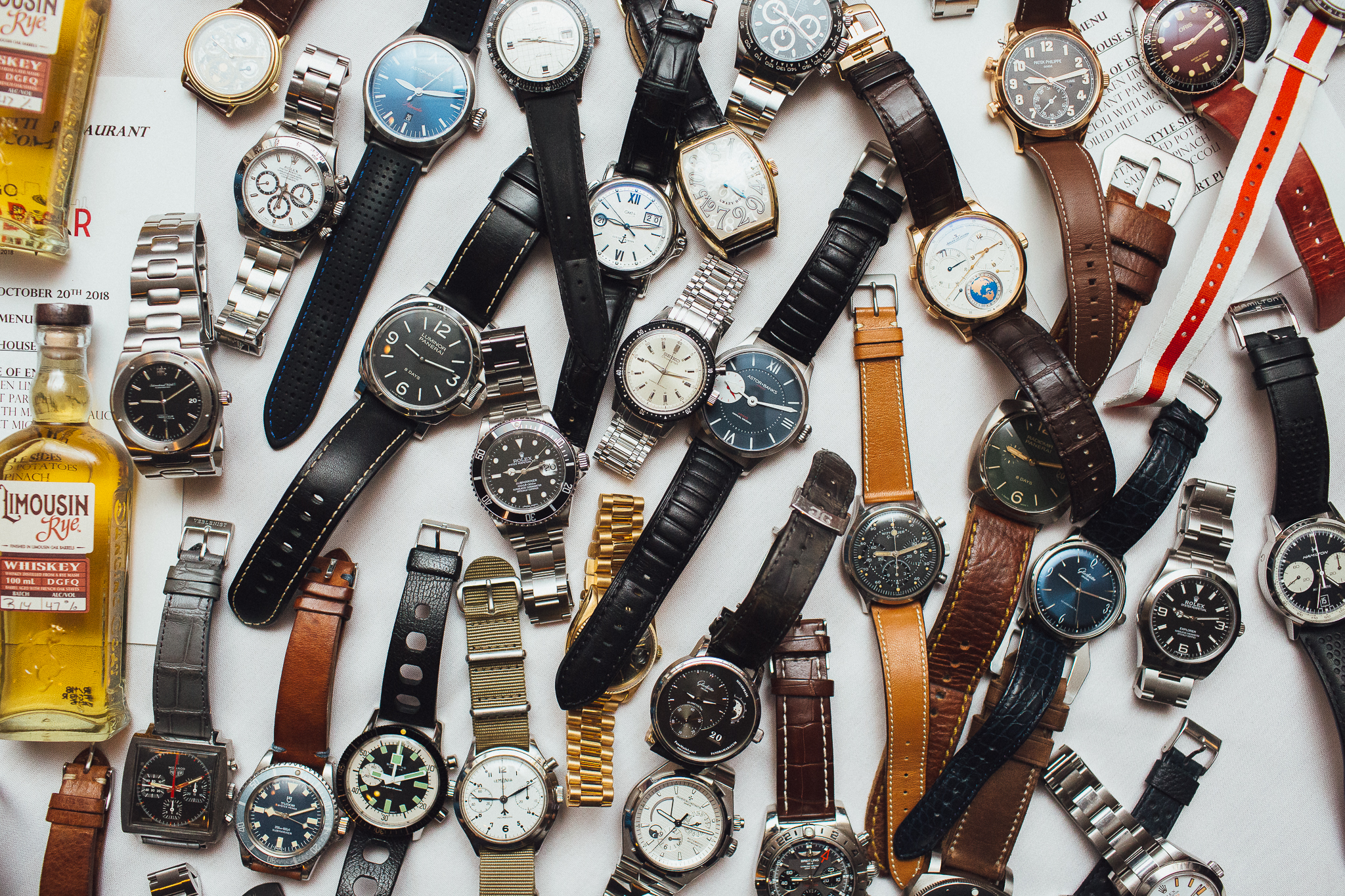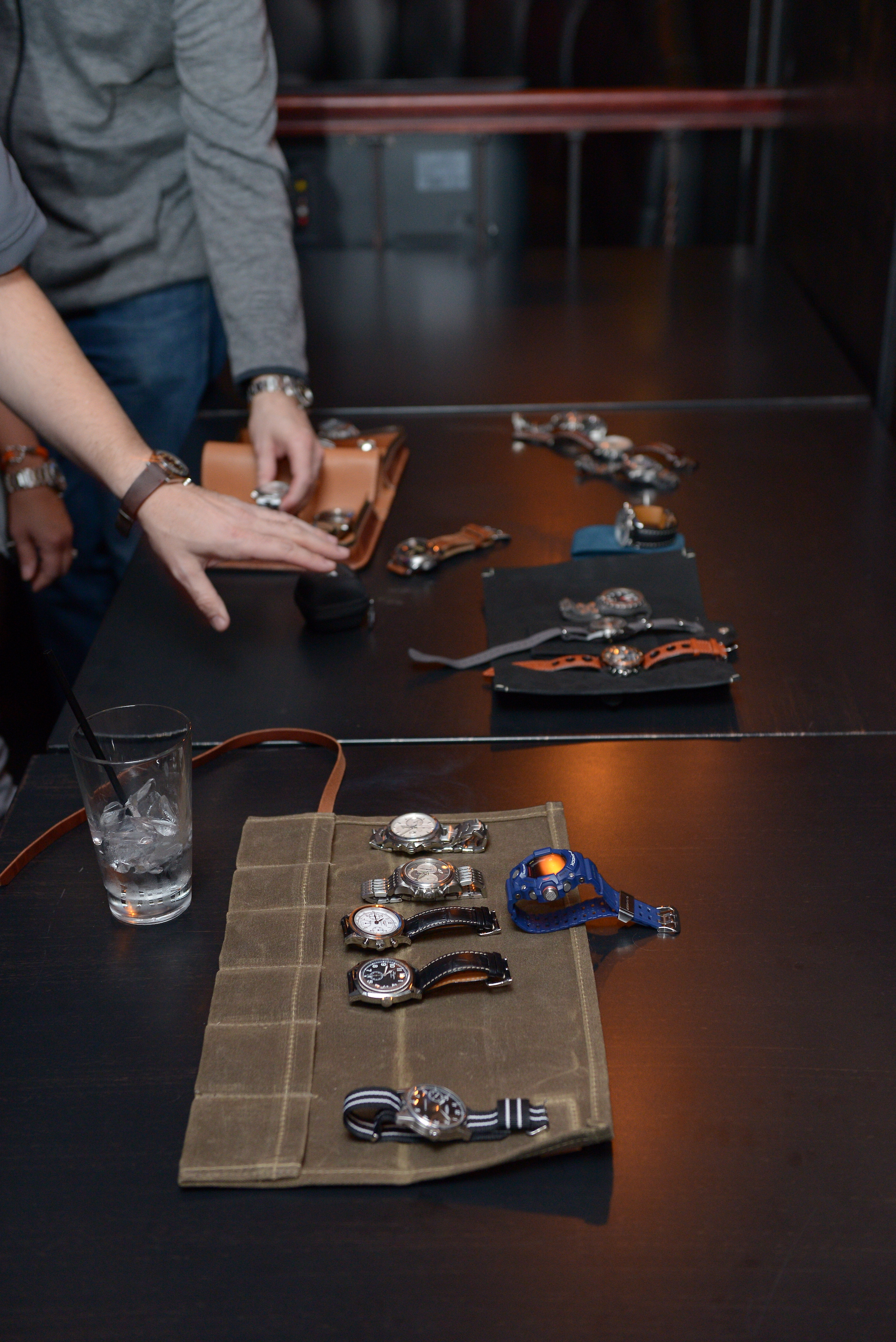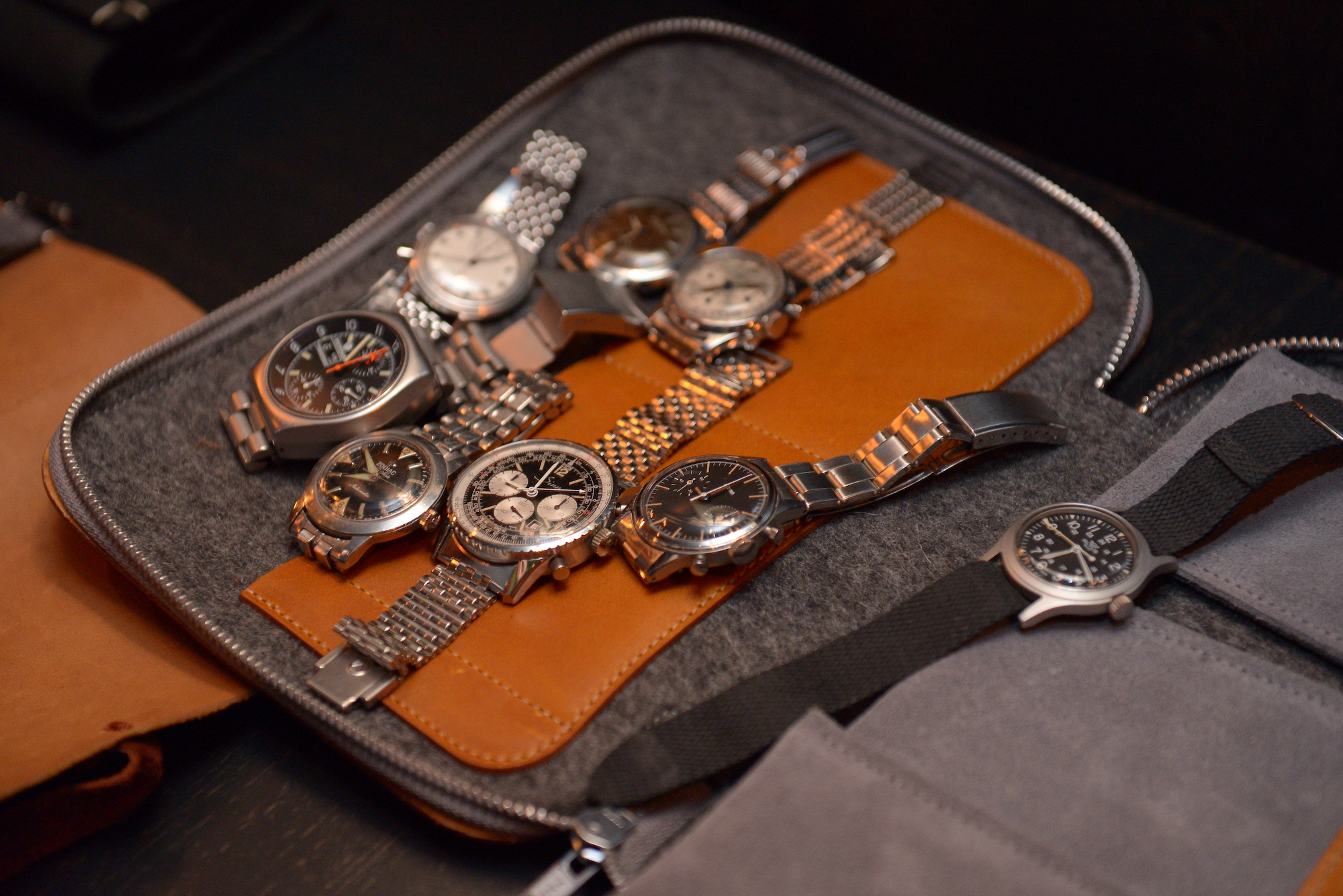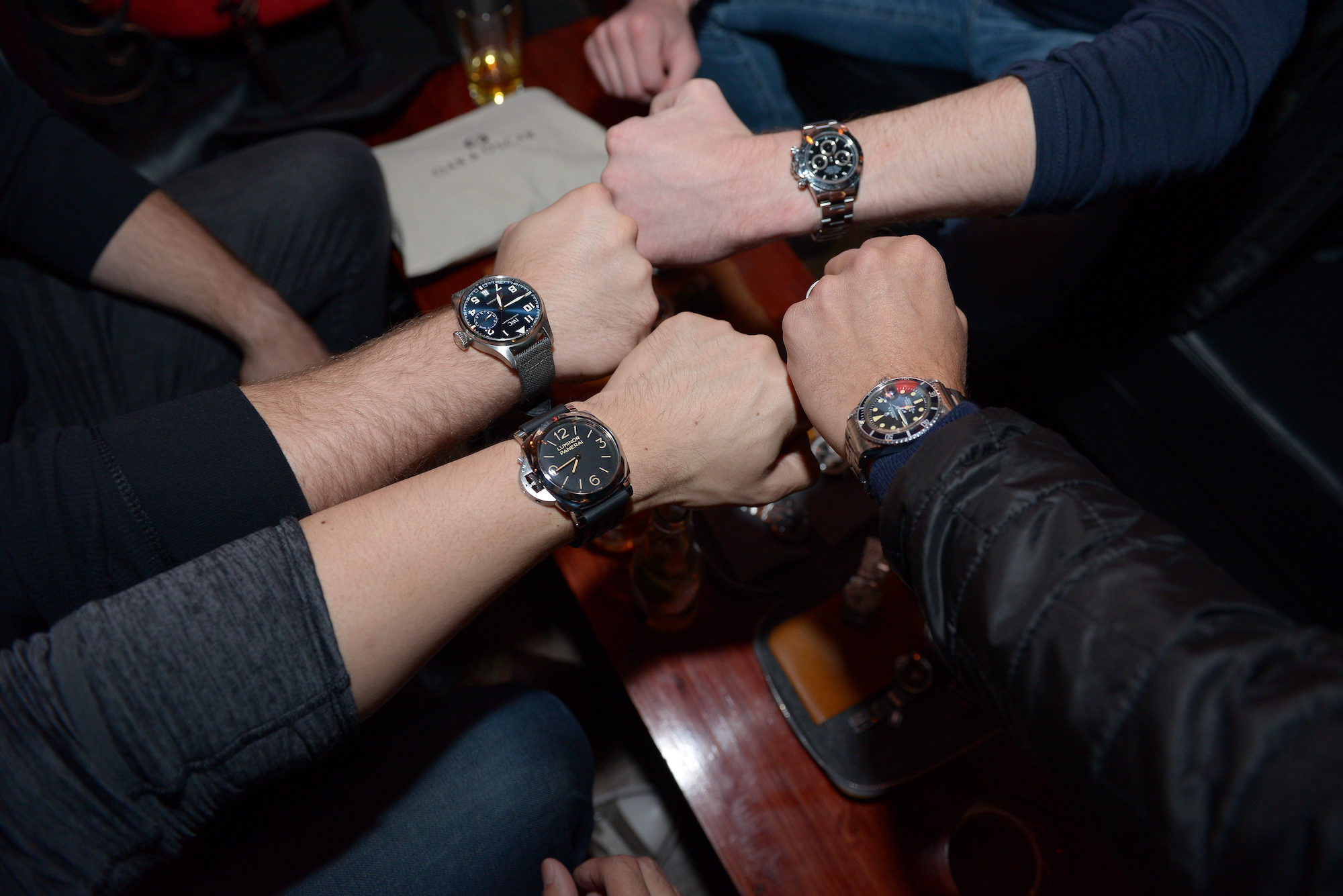 All slide photos by Greg Czaczkowski, Alain Milotti, Collin Pearson, and James Kittendorf.